Benefits of Wooden High Chairs
Looking for a practical and functional adjustable wooden high chair for your little one? This stylish option offers many benefits such as adjustability, safety and durability.
---
ADJUSTABILITY
No more fidgeting during mealtime! When your child is properly seated with support from a footrest and well-fitting chair, they will be more attentive and focused at mealtime. Proper posture and balance can be attained with an adjustable wooden high chair because the ergonomics of the chair can change as your child grows.
With height adjustable seats and footrests, a wooden high chair can grow with your child from infant to toddler. Quick and easy adjustments can be made within minutes and your little one will never have to sit in a chair that is too big because it's adjusted to fit them as they grow!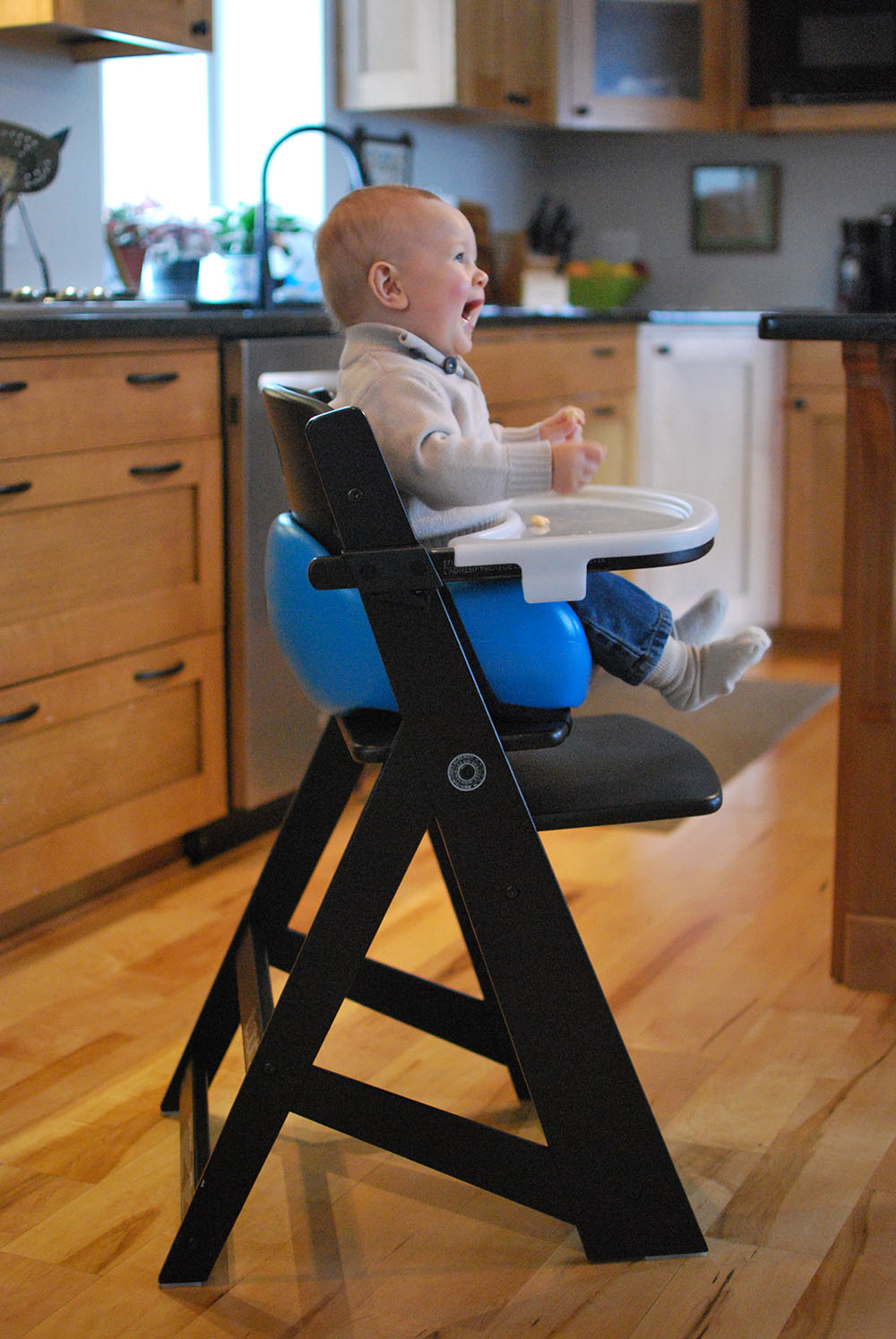 Speaking of growth, wooden adjustable high chairs can be adjusted to move a toddler to the next stage replacing the tray with the family table. Removing the tray and pulling them up to the table includes them in the family dynamic and makes mealtime and playtime more fun!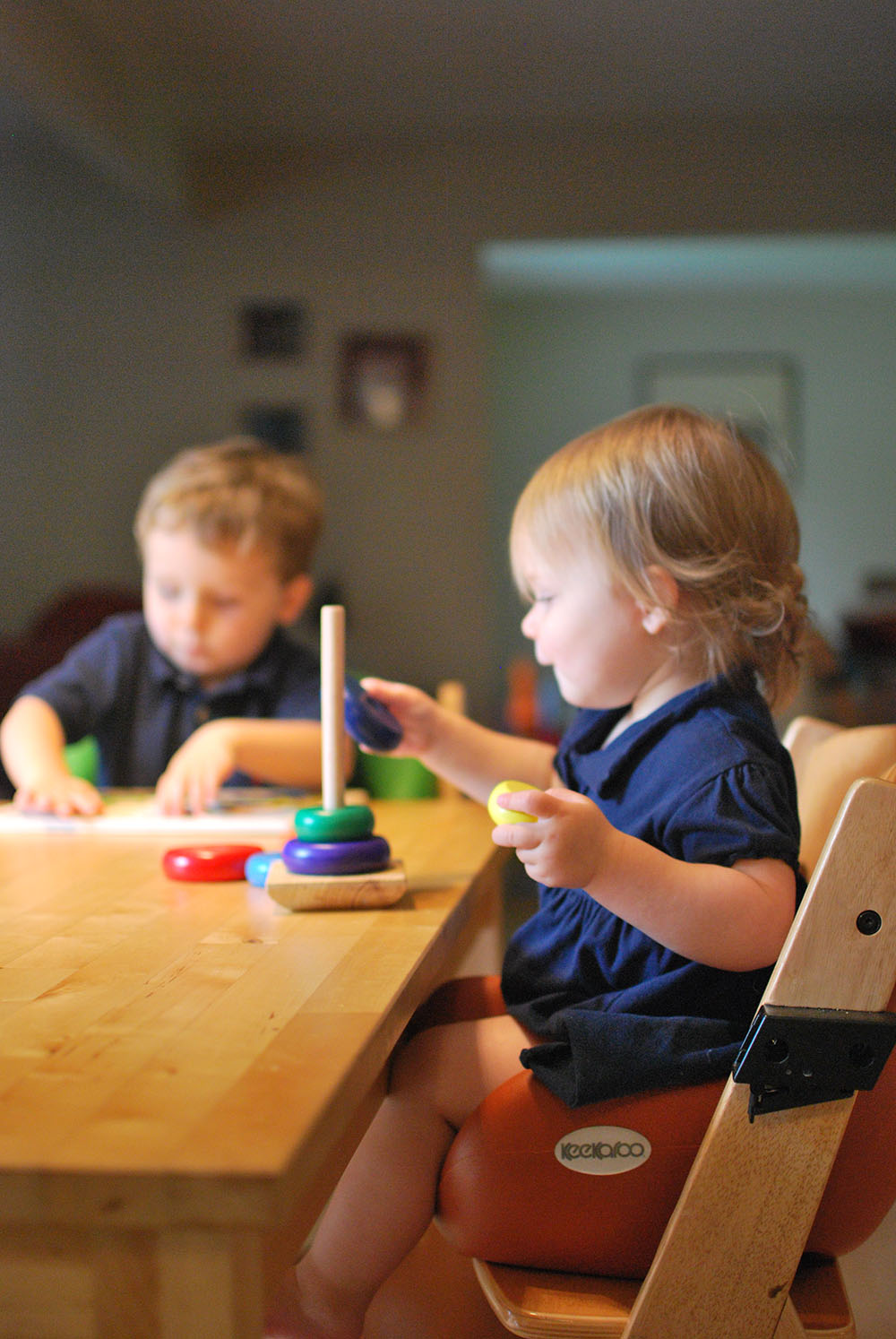 SAFETY
Saftey is a top priority for parents looking for a high chair. What makes a high chair safe?
Secure Seating – is there a passive crotch restraint? 3-point belt?
Tip Resistant – is the chair sturdy and secure in its footprint?
Safety Certified – does the chair meet the government requirements for safety? Is it certified by a reputable and respected body?
Sturdy wooden high chairs that are JPMA Certified for safety are the best on the market and are backed by rigorous and responsible testing.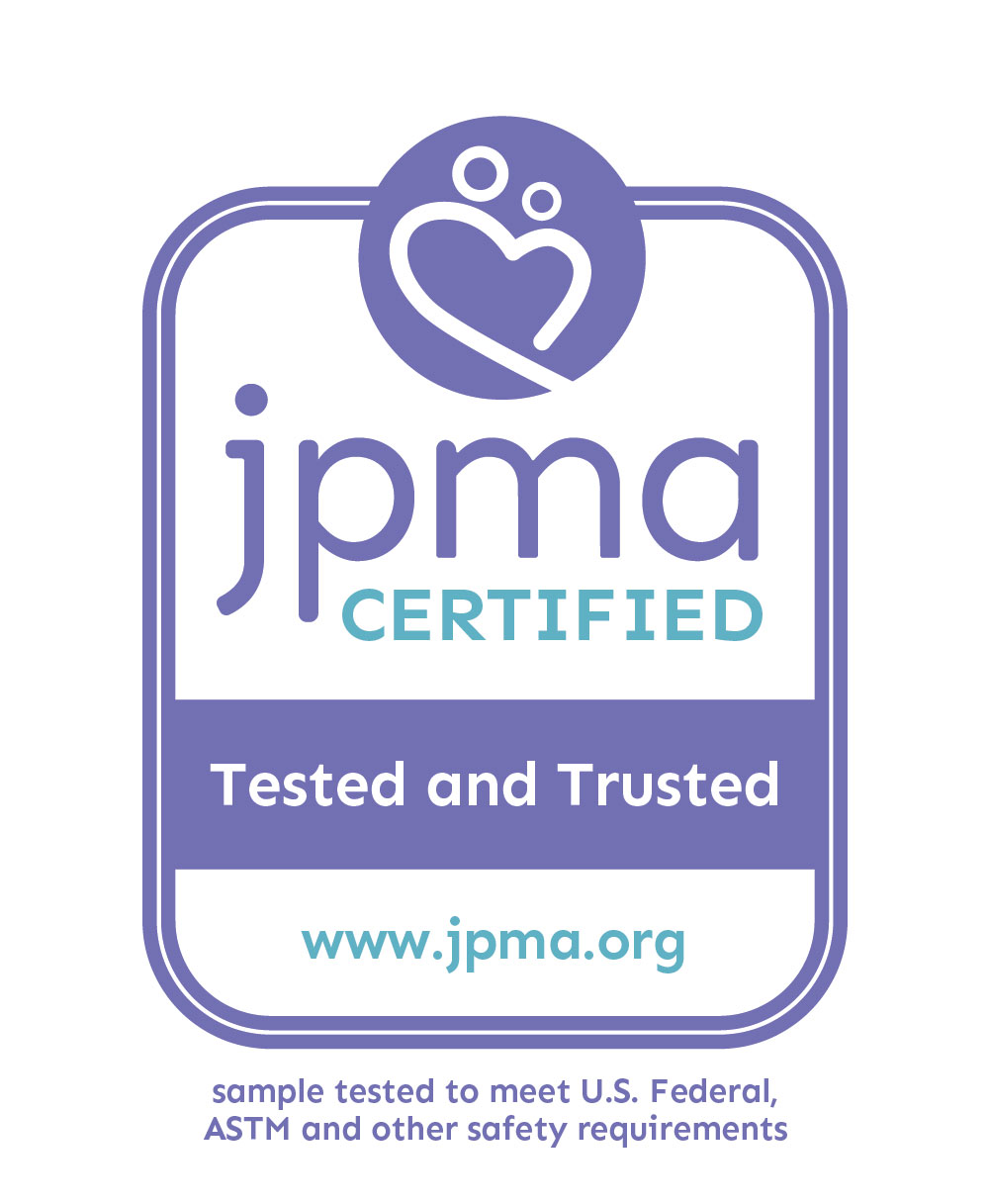 "Baby products must meet minimum government requirements based on safety and use. The JPMA Certification Seal signifies a product meets these and additional requirements in today's marketplace. To become certified, each product is sample-tested at an independent laboratory to verify it meets the highest standards for safety, performance and functionality." - Juvenile Products Manufacturers Association
DURABILITY
Wooden high chairs offer durability for long lasting use. Wood finishes allow for an easy warm water wipe down to keep the high chair clean between uses which is ideal for busy parents.
Wood can withstand more weight than plastic or metal versions adding to the longevity of the chair. Some even have a weight capacity to hold an adult, meaning the chair can be used throughout your child's life.
FEATURES AND ACCESSORIES
Finding the perfect chair can rely on those finishing touches - the standard features and optional accessories available.
Many wooden high chairs include a tray as a standard feature providing a strong surface for your little one to eat, draw or play on. Many are removable and some even include a protective tray cover for easy cleaning. Some chairs offer additional accessories that can be added to create the perfect seat, such as adding extra comfort with cushions.
Some high chairs offer additional accessories as well.
Infant Seats
or toddler+
Cushion pads
for the seat and/or backrest allow for an even more comfortable seating experience and extra support.
ADDITIONAL CONSIDERATIONS
What other details should be considered when deciding on a wooden high chair? A clear and respected product warranty is tops on most parent's lists. Chose a high chair that has a solid warranty process and is transparent about it's policies.
Customer reviews are another important component that can make your buying experience a positive one. Read buyer reviews regarding the company's product quality, satisfaction and customer service. They can give you insight from consumers just like you!
FINAL THOUGHTS
Although wooden high chairs are priced higher than plastic high chairs, these beautiful and durable chairs can be passed on from child to child and generation to generation as a family heirloom. Multiple users and longevity makes them a worthwhile investment.
A wooden high chair can give you the look and the functionality you want. They are a stylish and practical way to provide a safe and beautiful seat for your child at mealtime. With a variety of different finishes available, a wooden chair is a sturdy and aesthetically pleasing addition to the furniture in your home.
Keekaroo offers two types of Wooden Adjustable High Chairs in 3 different wood finishes. Check them out to see which version fits your needs and style HERE.